Walt Baker, Jr.
VP, Directors and Officers Liability Department Manager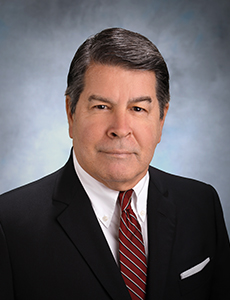 Walt joined Golden Bear Insurance Company in April 2021 to create, develop and manage the company's Management Liability product Execprotect. He was hired as an insurance professional with forty years of experience in executive leadership, underwriting and quality assurance roles in Commercial and Specialty Insurance. Before starting at Golden Bear, Walt served as the Associate Director of the Maguire Academy of Insurance and Risk Management within the Erivan K. Haub School of Business of Saint Joseph's University in Philadelphia, PA where he worked from 2019 to 2021 to support the academic achievement, insurance knowledge and professional development of the Insurance and Risk Management students. Prior to Academia, Walt was an Assistant Vice President with the CNA Financial Corporation from 2013 to 2019, where he led the CNA Specialty Financial Institutions business unit in their Mid-Atlantic Zone based in Philadelphia, PA. Prior to CNA, for twenty-five years, Walt was an executive officer with the Chubb Group of Insurance Companies. During his tenure at Chubb, he held numerous leadership positions from Assistant Vice President, Vice President to Senior Vice President in home office and branch locations including New York City, Warren NJ, Pittsburgh, Miami, San Juan PR, Mexico City Mexico, Chicago, Simsbury CT, and Philadelphia.
Walt earned a Bachelor of Science in Business Administration in Finance from La Salle University in Philadelphia, PA.
---
< Back to Team